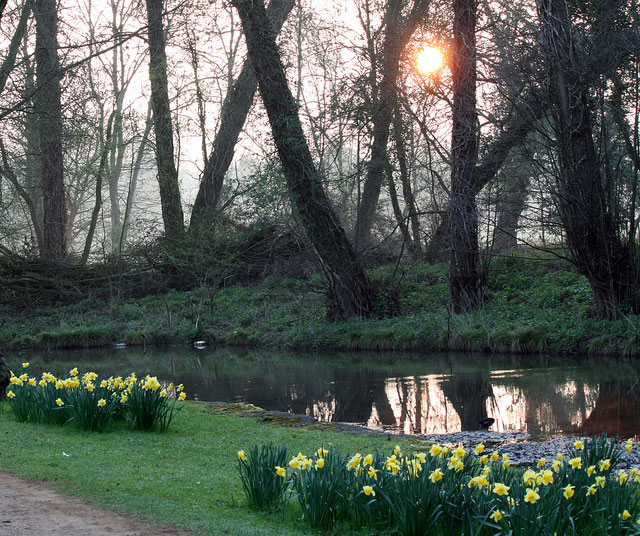 How happy I was if I could forget
To remember how sad I am
Would be an easy adversity
But the recollecting of Bloom
Keeps making November difficult
Till I who was almost bold
Lose my way like a little Child
And perish of the cold.
– Emily Dickinson
---
O World ! O Life! O Time!
On whose last steps I climb,
Trembling at that where I had stood before;
When will return the glory of your prime?
No more,—O nevermore! 5
Out of the day and night
A joy has taken flight:
Fresh spring, and summer, and winter hoar
Move my faint heart with grief, but with delight
No more, — O nevermore!
P. Shelley
---
Reverse cannot befall
That fine Prosperity
Whose Sources are interior —
As soon — Adversity
A Diamond — overtake
In far — Bolivian Ground —
Misfortune hath no implement
Could mar it — if it found —
– Emily Dickinson
---
Hardship may dishearten at first,
but every hardship passes away.
All despair is followed by hope;
all darkness is followed by sunshine.
– Rumi
---
You can thrive
In the face of adversity
If you have ceaseless faith in yourself
And if you are ready to play the role
Of the hero-warrior
At every moment of your life.
– Sri Chinmoy
---
Behind all shadows of adversity
There is prosperity.
Wait and see!
Beauty's Infinity,
Infinity's Beauty
Will clasp you behind all shadows
Of adversity-night.
– Sri Chinmoy
---
We must endure
Adversity
Bravely and cheerfully.
– Sri Chinmoy
---
What
Do sad people have in
Common?
It seems
They have all built a shrine
To the past
And often go there
And do a strange wail and
Worship.
What is the beginning of
Happiness?
It is to stop being
So religious
Like That.
– Hafiz
Related