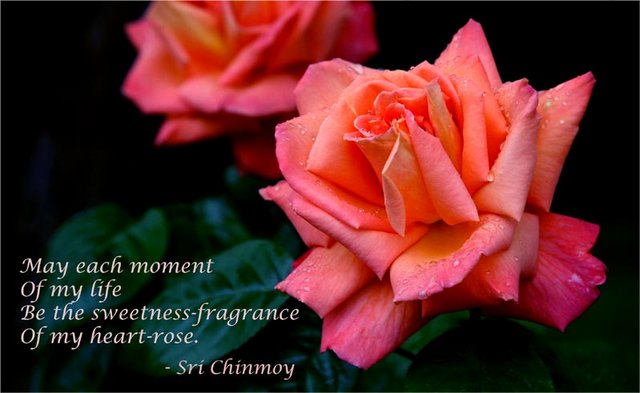 May each moment
Of my life
Be the sweetness-fragrance
Of my heart-rose
– Sri Chinmoy
---
No more brooding
No more despondency
Your life shall become
The beauty of a rose,
The song of the dawn,
The dance of twilight.
– Sri Chinmoy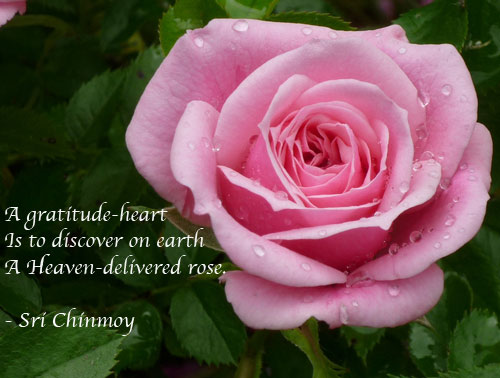 A gratitude-heart
Is to discover on earth
A Heaven-delivered rose.
– Sri Chinmoy
My heart is telling me
That I can easily find roses
Where my critics find only thorns.
– Sri Chinmoy (4)
No more
My mind-thorns.
More, ever more,
My heart-roses.
Sri Chinmoy (5)
Artwork
Pavitrata Taylor (top2), Tejvan Pettinger
sources
(4) Excerpt from Twenty-Seven Thousand Aspiration-Plants, Part 236 by Sri Chinmoy
(5) Excerpt from Seventy-Seven Thousand Service-Trees, Part 19 by Sri Chinmoy