Auguries of Innocence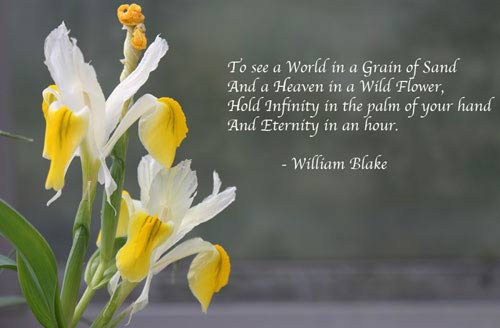 To see a World in a Grain of Sand
And a Heaven in a Wild Flower,
Hold Infinity in the palm of your hand
And Eternity in an hour.
– William Blake (extract from Auguries of Innocence)
---
'The Road Not Taken'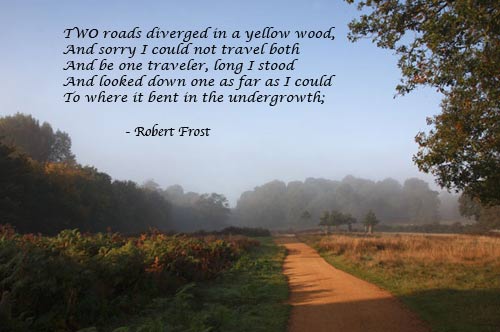 Two roads diverged in a yellow wood,
And sorry I could not travel both
And be one traveler, long I stood
And looked down one as far as I could
To where it bent in the undergrowth;
– Robert Frost (extract)
---
I Wandered Lonely as a Cloud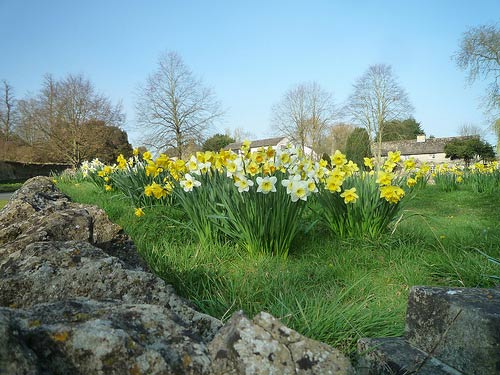 I wandered lonely as a cloud
That floats on high o'er vales and hills,
When all at once I saw a crowd,
A host, of golden daffodils;
Beside the lake, beneath the trees,
Fluttering and dancing in the breeze.
– William Wordsworth
---
I Celebrate Myself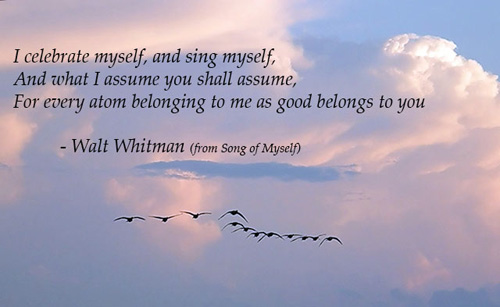 I celebrate myself, and sing myself,
And what I assume you shall assume,
For every atom belonging to me as good belongs to you.
I loafe and invite my soul,
I lean and loafe at my ease observing a spear of summer grass.
My tongue, every atom of my blood, form'd from this soil, this air,
Born here of parents born here from parents the same, and their parents the same,
I, now thirty-seven years old in perfect health begin,
Hoping to cease not till death.
Creeds and schools in abeyance,
Retiring back a while sufficed at what they are, but never forgotten,
I harbor for good or bad, I permit to speak at every hazard,
Nature without check with original energy.
– Walt Whitman
---
Life of my life, I shall ever try to keep my body pure, knowing that thy living touch is upon all my limbs.
I shall ever try to keep all untruths out from my thoughts, knowing that thou art that truth which has kindled the light of reason in my mind.
I shall ever try to drive all evils away from my heart and keep my love in flower, knowing that thou hast thy seat in the inmost shrine of my heart.
And it shall be my endeavour to reveal thee in my actions, knowing it is thy power gives me strength to act.
– Rabindranath Tagore
Related Poems