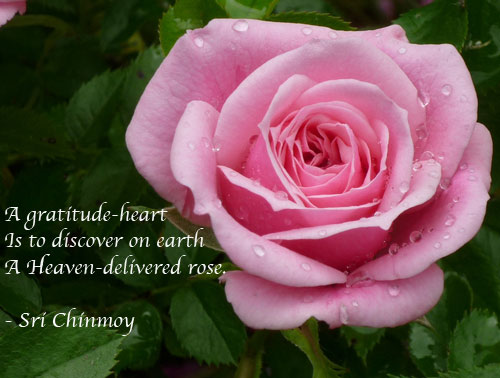 God tells me
That He treasures
My happy heart's
Gratitude-blossoms.
~
Gratitude
Never takes anything
For granted,
But ingratitude does.
~
The gratitude of the heart
Can never be limited
By any mind-made boundaries.
Poem Top:
A gratitude-heart
Is to discover on earth
A Heaven-delivered rose.
Excerpt from My Sunrise-Heart, Part 1 by Sri Chinmoy.
Photo: Tejvan